The Spanish Wine Market Observatory (OeMv), periodically prepares reports on world wine exports based on customs data from different countries. According to the report for the first half of this year, world wine exports grew. China was the country, among the top 10, that has suffered the most losses in this period. Both in value and volume. Even so, it remains in a worthy seventh place in wine imports worldwide. And that is why we continue betting on this market.
On July 22, we participated in the Chinese Wineseer Roadshow 2022, in the showroom that took place in the city of Xi'an, in a five-star hotel where a multitude of professionals from the wine sector gathered and had the opportunity to taste the wines of Bodegas el Inicio among those of other wineries. And the comments were very positive, also highlighting the modern image of our labels, much to the liking of the Chinese market.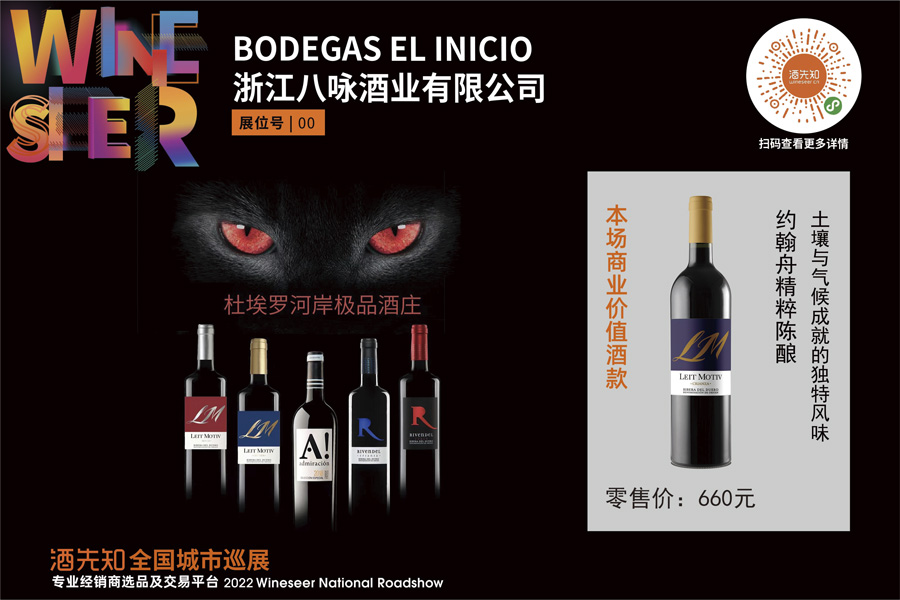 We did it hand in hand with ICE (the Institute for Business Competitiveness of Castilla y León), which organized a 90-minute Master Class in the same facilities, in which together with a qualified sommelier and an audience of more of 30 people, a wine reference was tasted for each participating winery, in order to reinforce the positioning and visibility of the Castilla y León wine references participating in the tasting.
During this month of September we are also participating in more commercial actions in China that we are sure will bear fruit for the benefit of our position in the country.